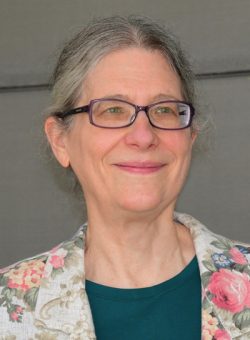 Operations and Membership Coordinator, OLLI at Penn State University Park
Email: dmm82@psu.edu
Doris Mack is the operations and membership coordinator for OLLI at Penn State University Park. She provides operations support for all OLLI University Park programs and activities, collaborates with volunteer leaders to provide event and trip opportunities for members, and guides Special Interest and Social Groups. One of her OLLI specialties is navigating the nuances of memberships, accounts, and registrations. Before joining OLLI, Doris's career focused on programming, production management, and operations in the performing arts. 
She has a bachelor's in communications from The University of Pennsylvania and an MBA, marketing from Temple University. Doris enjoys being outside, especially in her gardens or taking walks with her husband. Each December, she and a neighbor create about 25 pounds of hand-dipped chocolates for Christmas gifts for family and friends.