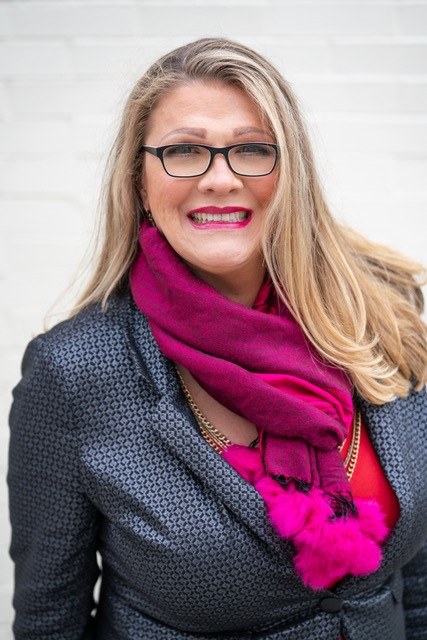 OLLI University Park and the Penn State World Campus Alumni Society are collaborating to offer members of both organizations and the public to join them for a free online course with Dr. Stacee L. Reicherzer, Ph.D. This free course is sponsored by the Outreach and Online Education Office for Inclusion, Equity, and Diversity.
It wasn't ever easy for the kid who was different, whatever our 'different' was. Still, we grew, we coped, we made due and did our best to lead productive lives. We'd expected the pain to go away. The stains of racism and religious discrimination. The pain of being told that people of our gender couldn't do what was in our heart to do. The pain of living in closets, or being dragged out of them against our will. The pain of body shame, treated as invisible for how we moved in the world, or being bullied because of how our brains worked in the decades before anyone had heard of ADHD, giftedness, or other attributes that were treated as deficient.
The pain of such mistreatment not only didn't go away; but has in recent times seemed worse. Do people see us? Do they care how lonely we're feeling? Do they recognize our need to matter?
In this workshop, you'll learn 4 tools for change — Compassion, Clarity, Creativity, and Sass — that you can apply right now to address old forms of rejection and mistreatment as well as the emerging pain of isolation in the age of COVID. You'll also learn how to recognize when the old ways of thinking begin to sink you, and how to prevent yourself from going down those well-worn paths. You won't want to miss this chance to learn real and practical tools for addressing the story of Otherness in your life.
Dr. Stacee Reicherzer is the Chicago-based transgender author of The Healing Otherness Handbook: Overcome the Trauma of Identity-Based Bullying and Find Power in Your Difference. The San Antonio, TX native serves as associate professor in the counselor education and supervision program at Adler University. For more information, visit her website: www.drstacee.com