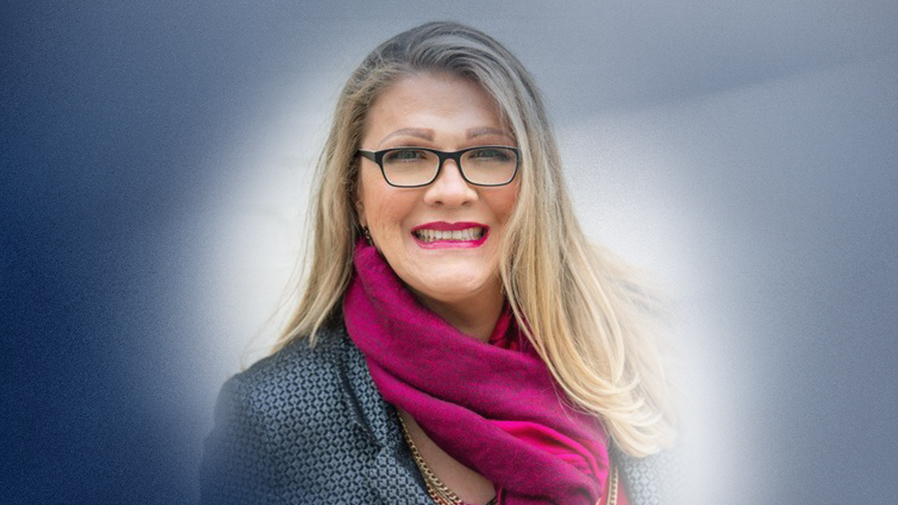 Childhood experiences of being cast out, isolated, bullied, threatened, beaten, or degraded in any way often stay with us throughout life — whether we realize it or not — and it can affect the way we see ourselves and the way we see others.
To address these experiences, OLLI and the Penn State World Campus Alumni Society are collaborating to offer a free online course, "When Rejection Revisits: Four Tools for Addressing Old and New Experiences of Isolation, Rejection and Outright Mistreatment," taught by Dr. Stacee Reicherzer. The course is sponsored by the Penn State Outreach and Online Education Office of Inclusion, Equity, and Diversity and is being offered to the organizations' members, as well as to the public, from noon to 1:00 p.m. (ET) on Monday, November 8.
Reicherzer said that, to a child, experiences of otherness are unexplained punishment for differences. They can lead children to grow up in a state of bewilderment, often needing to navigate an existence around the people who hurt them.
"In many respects, otherness begins shaping our reality from a young age, pushing us to a fringe both emotionally and socially that we don't bounce back from the day we leave high school, an abusive family home, or a threatening neighborhood," Reicherzer said. "Instead, we spend our adult years trying to prove our worth. We work twice as hard, while denying memories of otherness still haunt us. We also tend to act and think from a place of despair."
Reicherzer, a Chicago-based transgender counselor, supervisor, educator, TEDx speaker, and storyteller for the bullied, forgotten, and oppressed, is an associate professor in the Counselor, Education and Supervision program at Adler University. In her book "The Healing Otherness Handbook: Overcome the Trauma of Identity-based Bullying and Find Power in Difference," she offers a way to move forward through otherness with four tools for change: clarity, compassion, creativity, and sass.
"The tools provide a process to address embedded beliefs about ourselves that we carry over from our history of otherness. Clarity involves the process of sitting silently with the intention of isolating a point of one's experience that needs work. We can then move to feel compassion, rather than shame, for the part of us who yearns for something we're not receiving — or perhaps never received," Reicherzer said. "Emotions can tell us a lot about unmet needs. We can learn to engage our creativity toward a path for meeting this unspoken need, but once the fog clears — we must do something about it. This is where sass comes in. Sass is our audacity. It's owning our right to be in the world, to forge our path, to exist large and bold without apologizing."
During the hourlong workshop, Reicherzer said she will help attendees to begin walking through this process.
"My advice is to try one small thing that feels real to you and then try your world on, bit by bit," Reicherzer said. "If something holds, pay attention to that, and see if it guides you to the next thing. If something doesn't hold, honor that something as a step toward a greater freedom and trust that even walking sideways or backwards is still movement. Just keep moving. Your rhythm, your steps, your path, will find you."
Register online or call 814-867-4278.