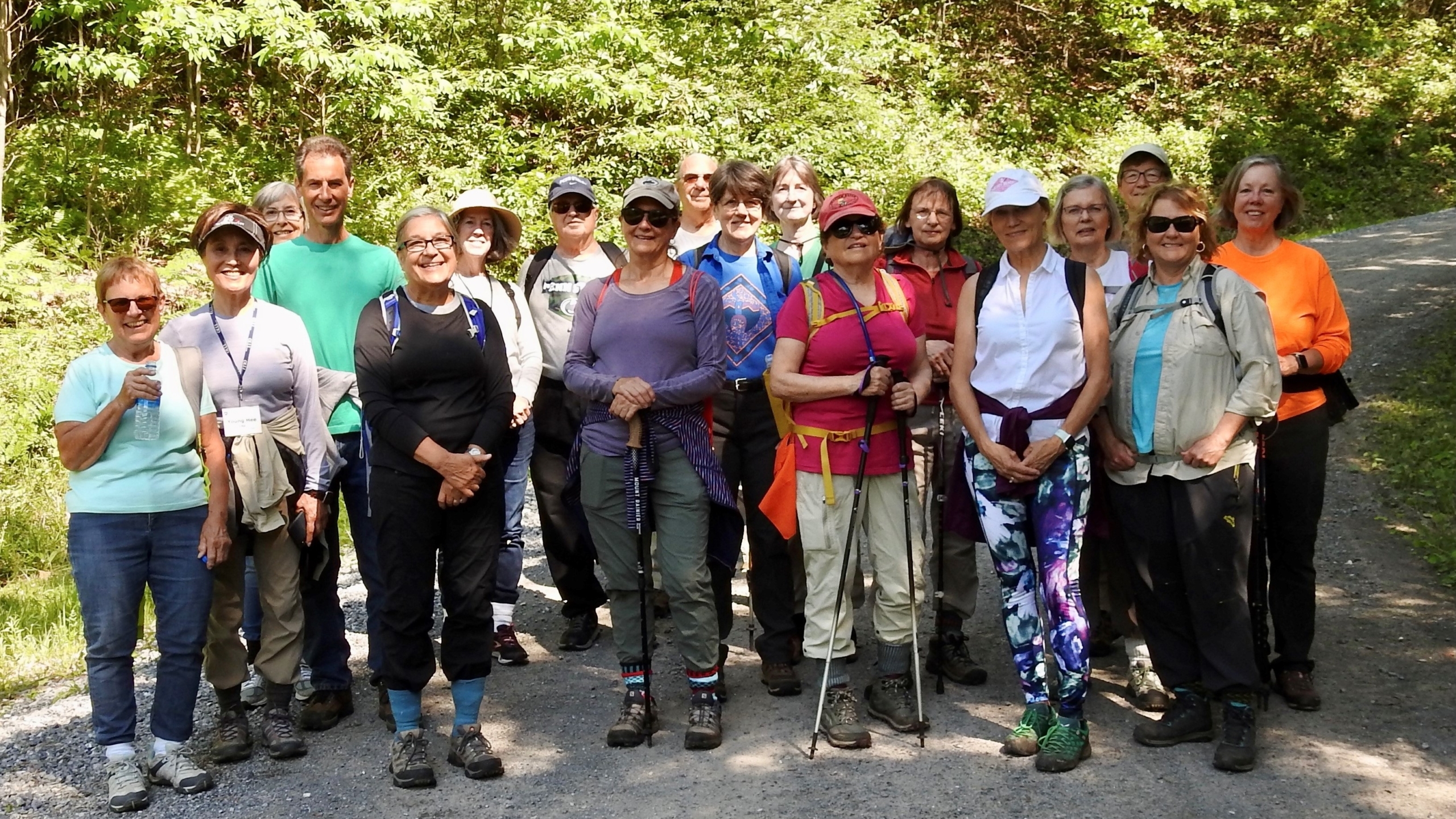 Special Interest Groups (SIGs) are a great way to become involved and meet like-minded peers at OLLI. SIGs are organized by OLLI members and meet on a regular basis. One SIG that is active is our Hiking SIG.
A group of four to fifteen Olli hikers meets to hike local trails every Friday morning throughout the year. Most of the hikes are in the woods on marked trails. Typical locations include Black Moshannon State Park and Rothrock State Forest.
Hikes are generally three to seven miles in length. Easy hikes include some that gently go along a stream or up a mountain on an even grade, allowing hikers to return to their vehicles when they wish. Other hikes are of moderate intensity and include loop hikes with higher elevation gains and descents on uneven surfaces.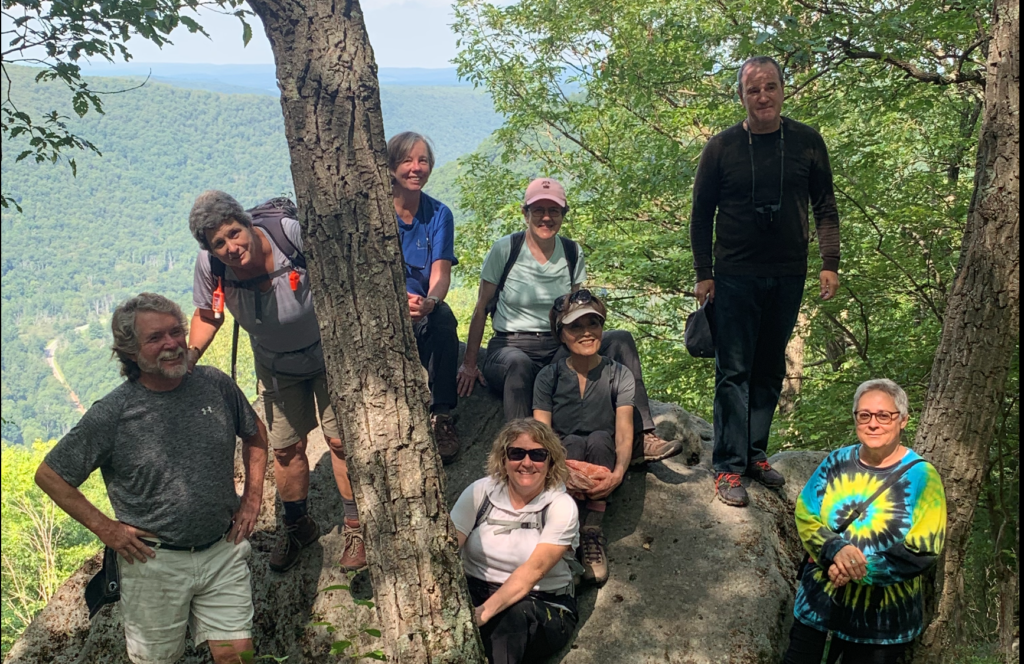 At the beginning of each week, hikers receive a detailed description of that week's hike and a list of upcoming hikes. Members choose when they wish to hike and notify that week's hike leader, who establishes where everyone will meet for carpooling and hiking purposes.
In Pennsylvania, there are often tree roots and rocks to negotiate, so some people use hiking poles, which take the pressure off of joints and provide stability while hiking. Good hiking boots are recommended because they have harder soles and provide ankle support to make it easier on the feet and legs throughout and after the hike. Wearing long pants tucked into your socks can help prevent ticks from getting inside your pant legs and pebbles from entering your boot area. Other recommendations for hiking include wearing a hat, wearing a long-sleeved top, and wearing warm layers during the winter. Hikers should bring water and a snack in a small backpack for longer hikes, and it's always worthwhile to bring a camera.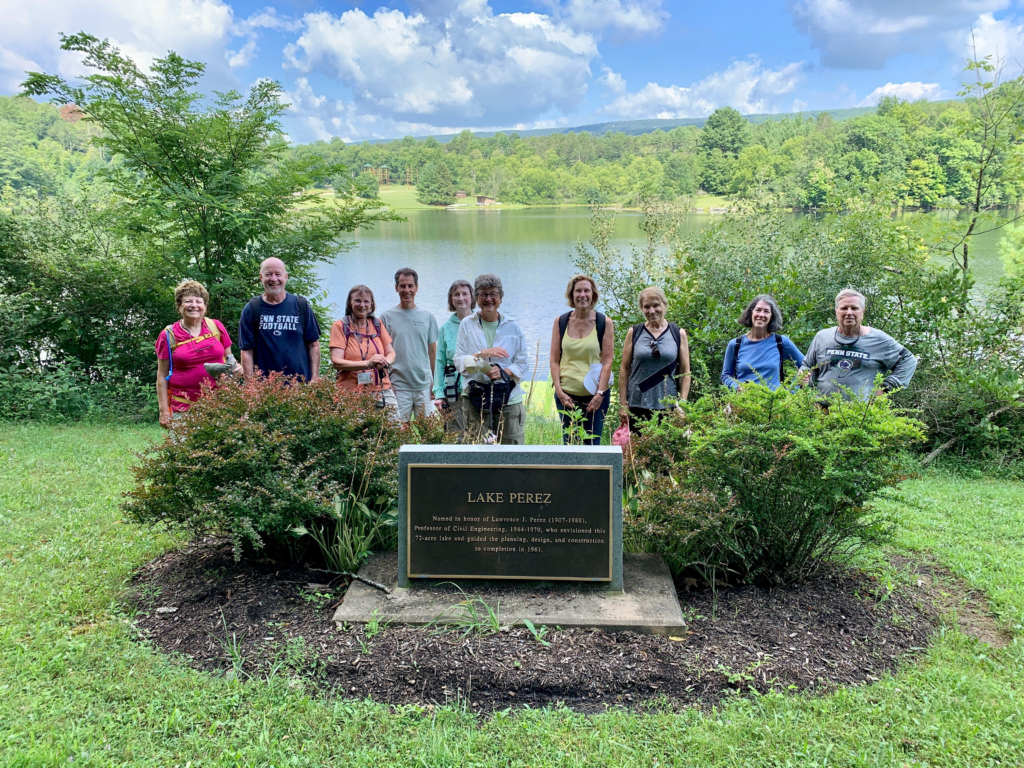 The following hikes are popular with SIG leaders and members each year, and we plan to do them again in 2022:
Rothrock Trails
Segments of the Standing Stone Trail, especially in the Rocky Ridge Natural Area and at Greenwood Furnace
Cooper's Gap, Shitaka and Beautiful Trails
Detweiler Trail
Black Moshannon Trails
Shingle Mill Trail and beyond, including Benner Run, Rock Run Trails, Airport Loop, and the Allegheny Front Trail
Other Trails
During hunting season and in the winter months when weather does not permit getting into the woods, hikers explore in-town trails like those near Sunset Park, Lederer Park, Spring Creek Canyon, and similar locations.
Approximately 80 people are part of OLLI's Hiking SIG. If you wish to join, learn more about our hikes, or give one a try, email Alice Clark at axc3@psu.edu or text her at 814-441-3161.