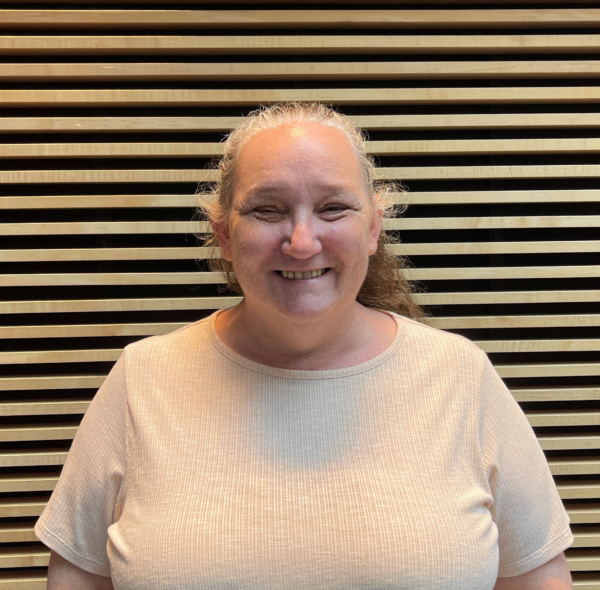 The OLLI staff is excited to announce a new member of our team! 
Denise Maines started her position as OLLI's new operations and membership coordinator on Tuesday, June 20. Denise comes to us with more than 19 years of Penn State experience and is settling in nicely. We recently sat down with her to discover a little more about her and why she chose to work at OLLI at Penn State. Make sure to say hello when you see her and welcome her to OLLI!
What inspired you to apply for this position with OLLI? 
I have always considered myself a lifelong learner and believe in the importance of education. When I saw the job posting I was very excited and knew this would be a job that I would enjoy and be passionate about.
What are you most looking forward to in this new position?
I am looking forward to getting to know and interacting with our members.
Tell us one thing about yourself that might surprise others.
I have donated my hair five times, soon to be six, to organizations such as Pantene Beautiful Lengths that make wigs for cancer patients.
Tell us where you are from and a little about your family.
I currently live in Philipsburg. I have two daughters, one grandson, and multiple pets — one dog and two cats.
What activities outside of work do you enjoy?  
I enjoy gardening and spending time with my family, especially my 9-month-old grandson.