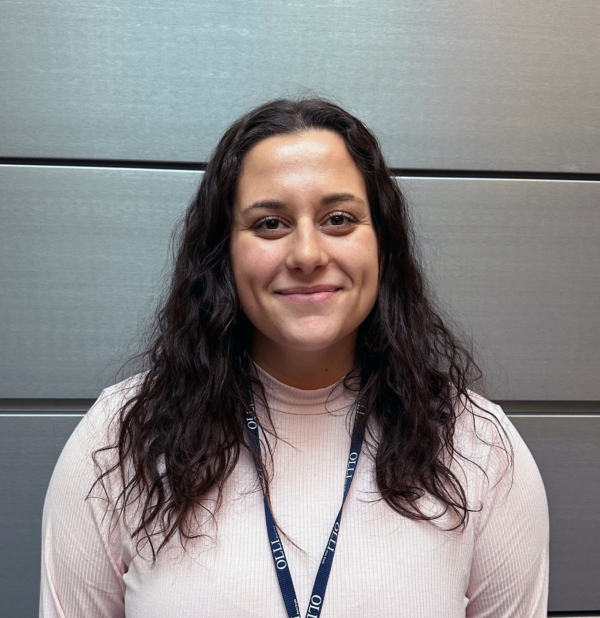 The OLLI staff is thrilled to announce a new member of our team!
Madison Abelson will be completing her internship with OLLI and assisting us in various capacities over the next four months. We recently sat down with Madison to learn more about her and why she chose OLLI at Penn State for her internship. Make sure to say hello and welcome Madison to OLLI!
What year are you and what is your major?
I am a Penn State senior studying rehabilitation human services and minoring in geriatrics and human development and family studies.
What inspired you to apply?
I was inspired to apply because I was excited to hear how OLLI encourages continuous learning and community engagement.
What are you most looking forward to during your internship? 
I am looking forward to many things throughout this internship and am excited about the experience. One thing I am looking forward to is getting to know the members and learning about individuals' OLLI experiences. I am also excited to be a part of such a positive organization that focuses on enhancing the quality of others' lives and promotes engagement for different age groups.
Describe yourself in one word. 
If I were to describe myself in one word, I would say reliable. I would say that because I find myself consistently wanting to do well and provide quality work. I also consider myself to be a trustworthy person and my friends and family know they can rely on me.
What activities do you like? 
Some activities that I like to do in my free time are hanging out with friends, taking exercise classes like Orange Theory, cooking, and listening to podcasts. I am also currently trying to teach myself how to crochet!
Where is your hometown? 
I am from Doylestown, Pennsylvania, which is about 4 hours from here and about 45 minutes from Philadelphia!