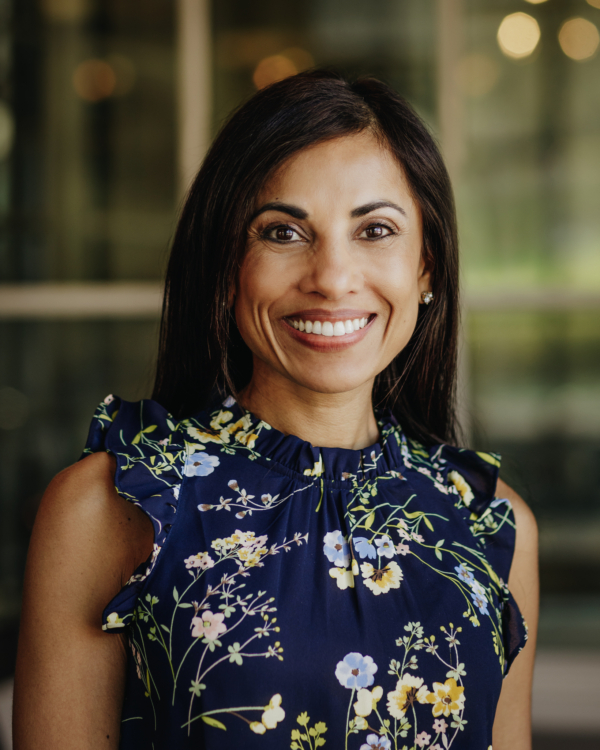 The OLLI staff is excited to announce yet another new member of our team!
Parvathy Hughes started her position as OLLI's new program enrichment coordinator in August. Parvathy comes to us with more than 20 years of experience and is looking forward to getting to know our members. We recently sat down with her to discover a little more about her and why she chose to work at OLLI at Penn State. Make sure to say hello when you see her and welcome her to OLLI!
What inspired you to apply for this position with OLLI?
OLLI's model, which is deeply rooted in community involvement, strongly resonated with me. Its members' shared wisdom, varied experiences, and insatiable desire for knowledge strengthen its dynamic spirit of lifelong learning. There is something truly refreshing about being amidst a group that, regardless of age, remains so passionately curious.
What are you most looking forward to in this new position?
As a lifelong learner myself, I am thrilled to support and enhance member initiatives, spanning from educational and travel experiences to fostering community engagement and building meaningful relationships.
Describe yourself in one word.
Genuine.
Tell us one thing about yourself that might surprise others.
In college, I hosted my own radio show and worked as a DJ and a news producer. I have also done several voice-overs for commercials on-air.
Tell us where you are from and a little about your family.
I grew up in Somerset, PA, and moved to State College from Pittsburgh in 2005. I am most proud of being a mother to my three wonderful daughters, Alexandra (25), Meghan (22), and Caroline (20).
What activities outside of work do you enjoy?
Traveling and sharing experiences with my daughters brings me so much joy, and one of our favorite traditions is to spend time at the beach every summer in Stone Harbor, N.J. A favorite weekend activity of mine is spending time outdoors and hiking with my dogs, Lucy and Otis. I also love supporting my favorite sports teams in Pittsburgh and at Penn State and am looking forward to attending football games this fall.