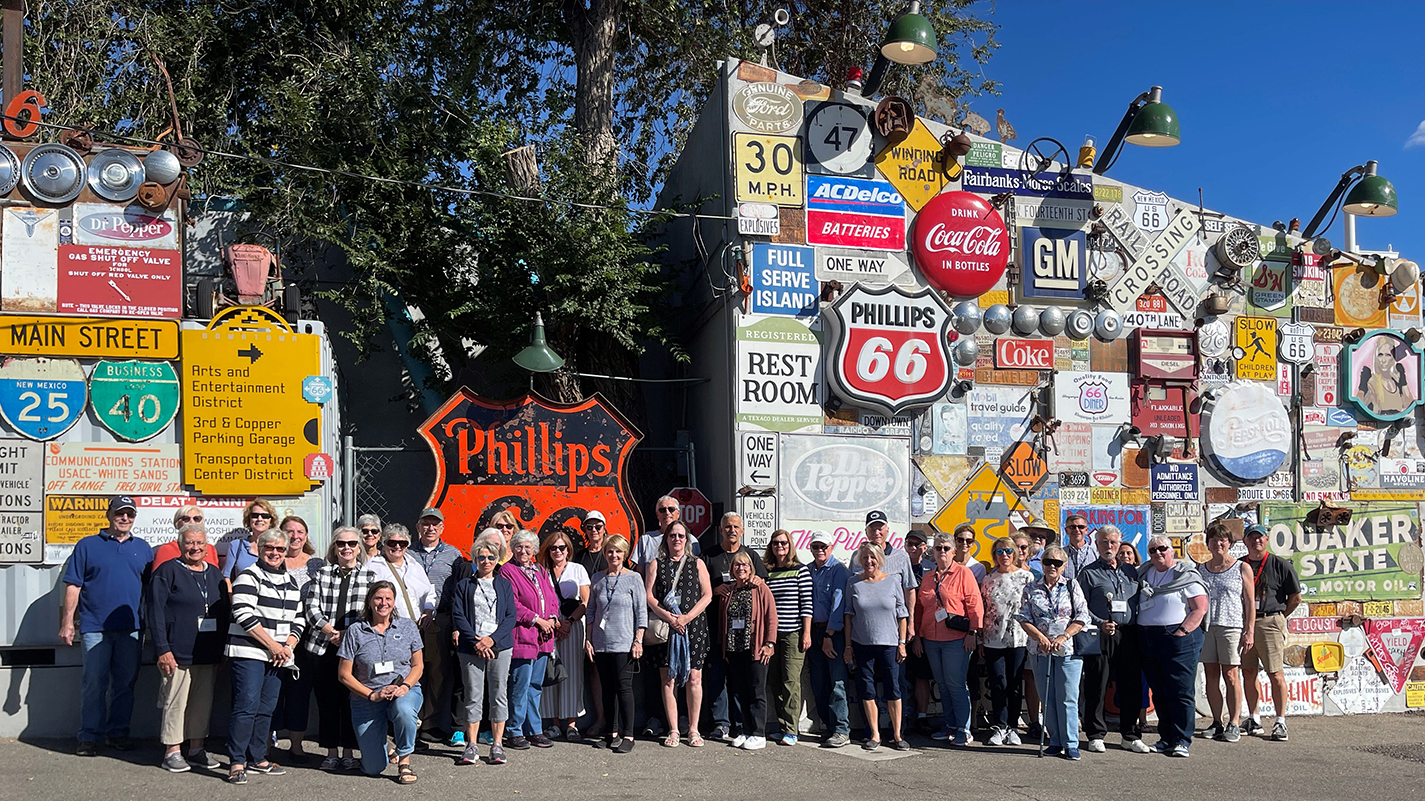 Two OLLI groups, 30+ folks from State College and 10+ people from York, travelled to New Mexico for six days of adventure in October 2022. After an airplane and a bus ride, all arranged by Collette Travel Tours, we arrived at the lovely El Dorado Hotel in Santa Fe. The next morning, a trolley ride, along with a walking tour with our tour manager, Seth Weil, taught us that Santa Fe, founded in 1607, is not only the oldest state capital but also the highest, with an elevation of 7,000 feet. We were advised to drink lots of water to adjust for this elevation! We also learned that New Mexico became a state in 1912. Lots of history in this corner of the Southwest!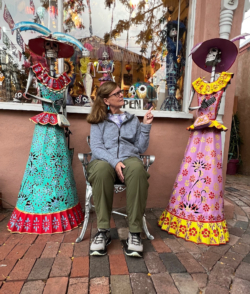 We also viewed and learned about architectural styles, and with a ride down Canyon Row, we saw lots of interesting art galleries. Around every corner, Santa Fe has gorgeous sculptures and buildings. One such building is the Loretto Chapel, home to an unsupported spiral staircase. How did the carpenter manage that?! Some folks from the OLLI group then visited the Georgia O'Keeffe Museum, while others explored Canyon Row and/or shopped downtown on foot. Our tour included an evening meal prepared by amazing chef Michelle Chavez at the Santa Fe School of Cooking. This was not only educational but scrumptious and fun!
The next day, we continued by bus down the Turquoise Trail, surprisingly full of interesting foliage that Seth would explain for us. New Mexico is known for its turquoise stones. "A left at Albuquerque" brought us to the Marriott to rest and be ready for our 4:30 a.m. departure the next morning to the Albuquerque Balloon Festival! We arrived at the group tent just in time for a fantastic drone show, sponsored by a group from Pennsylvania. Then we waited for the "all clear" signal flag for the Balloon Ascension. Suddenly balloons began to fill and then they took to the skies. Balloons of all colors and different sizes and shapes filled the skies overhead. An amazing, exhilarating, 'bucket list' experience!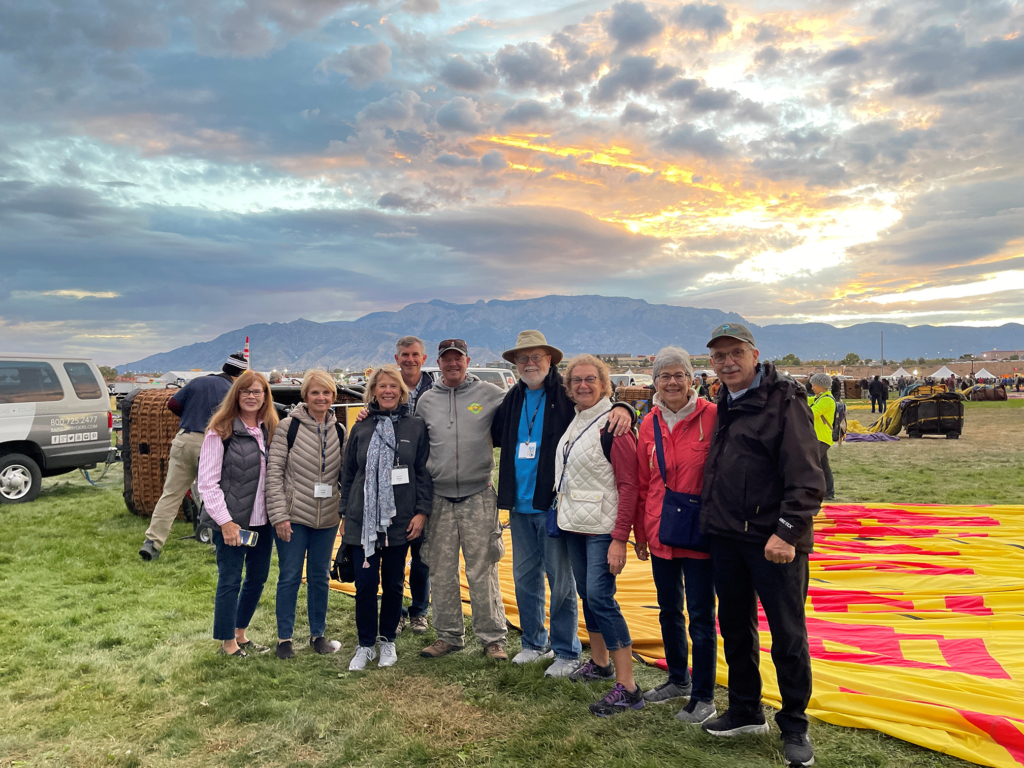 Our tour manager, Seth, always made sure we got the full New Mexico experience, so he and our bus driver kindly took us down a portion of the famous Rt. 66. We stopped for a group photo by Rt. 66 signs. The Collette Tour also included visits to the Indian Pueblo Center (run by 19 tribes, where we saw Native American dancing, arts, and crafts); the Nuclear Museum (awe inspiring if not a little scary); and the National Petroglyph Monument (we were challenged to discern between ancient and new pictographs). Our learning and fun times were enhanced by seeing a couple road runners, a tarantula spider, and a bull snake!
What a fabulous trip! We made new friends and memories along the way. Thank you, OLLI, Brynn, Collette, and Seth.