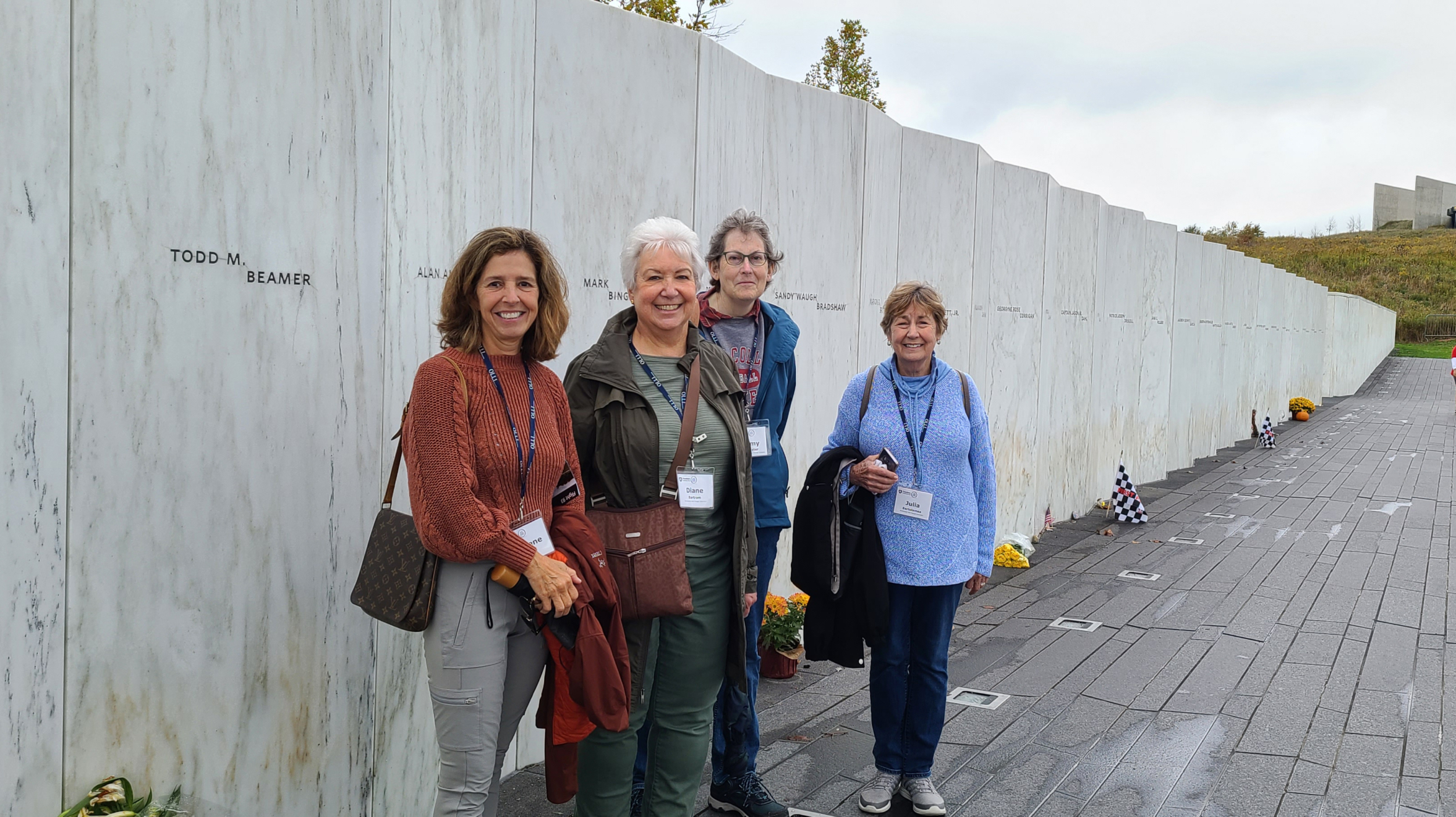 OLLI members recently traveled to the Flight 93 National Memorial and the Quecreek Mine rescue site in Somerset County, PA, during OLLI's first day-trip since 2019.
The first stop for the 30 OLLI travelers was the Flight 93 National Memorial — where, on the morning of September 11, 2001, forty passengers and crew members of Flight 93 thwarted a hijacking attempt headed toward Washington, D.C. Members began their tour at the Memorial Plaza, the final resting place of the passengers and crew members. The visit also included a stop at the Wall of Names, which features forty white polished marble stones inscribed with the names of the passengers and crew. Members concluded the tour by viewing the Tower of Voices, which is a visual and audible reminder of passengers and crew members who lost their lives.
After a brief picnic lunch, the group went to the Quecreek Mine rescue site for a presentation and tour around the site. The Quecreek Mine rescue site is where nine miners were successfully saved from the depths of a mine after being trapped underground for 77 hours. The story of the miners was told by Bill Arnold, owner of the farm located above the mine. Members enjoyed hearing him speak about how he had friends in the mine and about his active participation in the rescue. OLLI members also visited the Educational Visitor Center that houses a wealth of mining-related items, including the steel capsule in which the trapped miners were pulled individually to the surface.
OLLI travel opportunities have an exceptional reputation because they are packed with unique learning and sightseeing opportunities! Make sure to stay up-to-date with all upcoming trip offerings on our web site!