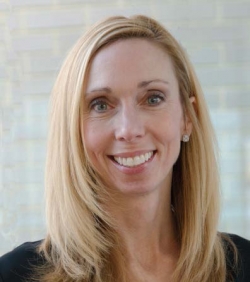 Welcome to OLLI at Penn State York! Our fall 2021 semester begins on September 7 and we will be back on the Penn State York campus! Although the past year has had challenges, I would like to take this time to share some highlights of OLLI at Penn State York from the past fiscal year:
We continue to have volunteers that have been with OLLI since its inception. Their dedication kept OLLI running, and improving, even during a pandemic. Think about that. A demographic (50-years-old or better) who are generally not tech-savvy, continued their volunteer roles by phone and by Zoom. We now have OLLI volunteers in their 60s, 70s, and 80s who are proficient on Zoom; that is amazing! Thank you to everyone who volunteered for OLLI York this past year!
We have had numerous additions to our volunteer committees in the last year, and they have been outstanding! It only takes one or two dynamic volunteers to give a committee new vigor. Explore volunteer opportunities at OLLI York.
Our instructors continue to offer their knowledge and love of teaching to our OLLI members, whether via Zoom or in-person. Despite a pandemic, our Curriculum Committee has brought back our tried-and-true instructors and added first-time instructors, with engaging new courses! We have been purposeful in recruiting Penn State faculty this past year to strengthen the relationship between the University and OLLI, as well as to highlight the international talents of Penn State faculty. Last fiscal year (2019–20), we had four Penn State faculty instruct for OLLI. This past year we had fifteen!
Our Development Committee has been working on a legacy program for over a year. Legacy gifts, also called bequests, planned, or estate gifts, are a crucial source of future funding that will assist OLLI in continuing to provide high-quality programming for years to come. Individuals who let OLLI know of their planned legacy gift become members of OLLI York's Lifelong Learning Legacy Circle. We now have our first Lifelong Learning Legacy Circle member! Learn more about legacy gifts.
Our Give Local York (GLY) fundraising campaign was a tremendous success, with a 39 percent increase from last year! OLLI members and friends continue to show their generosity throughout the year. Thank you to our OLLI York donors.
In January 2020 (right before COVID-19,) we conducted an OLLI member survey. The number one complaint was our website. I am ecstatic to introduce our new website. While working with the Penn State Outreach web strategy team at University Park, our priority was meeting the needs of our OLLI members and making it easy for you to find all you need on our website. I hope you begin to use it as your one-stop shop for OLLI!
We travel well. Unlike many OLLIs, we held in-person courses during a pandemic so that our members could continue to enjoy the knowledge and camaraderie that OLLI brings them. We were not able to hold courses on campus, so we rented community venues. Thank you to the Appell Center for the Performing Arts, the Jewish Community Center, and Wisehaven Event Center. We were still in the middle of a pandemic, so extreme caution and fidelity to COVID-19 mitigation policies were necessary. We bought a lot of hand sanitizer, face masks, and antiviral wipes and took them with us! Some community venues did not have the IT or AV equipment we needed, so we brought that with us, too! As we joyfully head back to Penn State York's campus this semester, we have proven to be extremely tenacious! We now understand that OLLI isn't a place; it is an organization of amazing people.
I hope to see many of you when our fall semester begins in September!
Cordially,
Jennifer Geubtner-May, Ed.D.