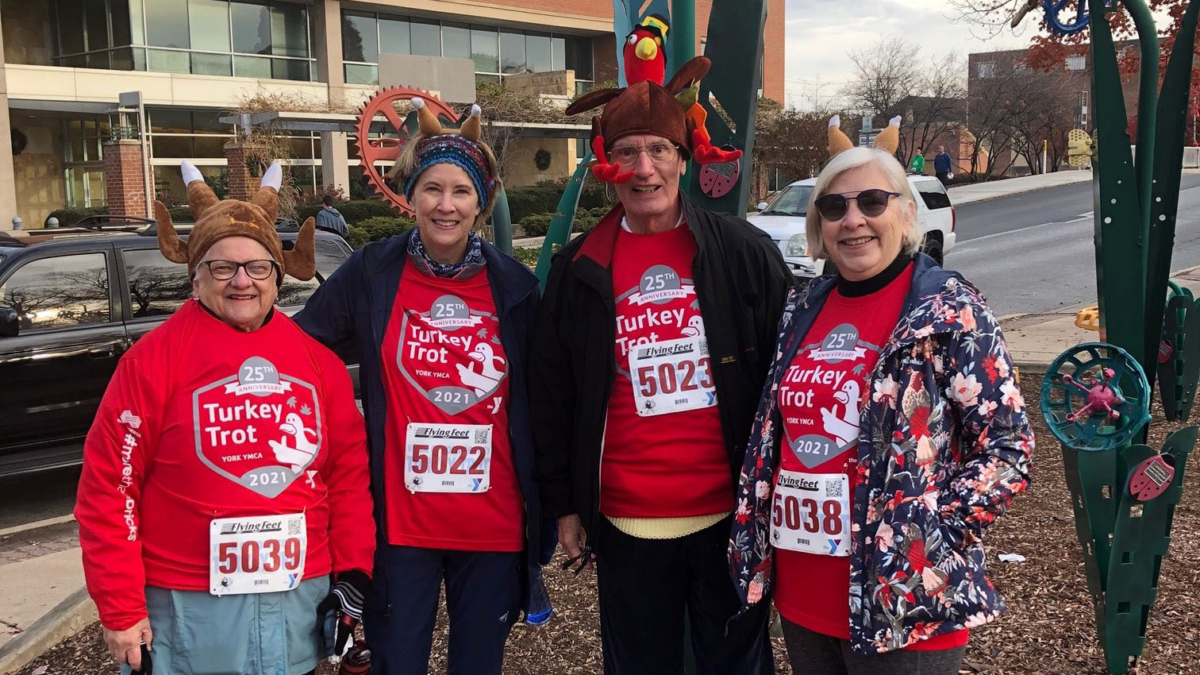 On Thanksgiving morning, five OLLI York members participated in the 25th Annual York YMCA Turkey Trot, four in-person and one virtually! The annual Turkey Trot funds York YMCA's LIVESTRONG program, a free program for adult cancer survivors that helps them restore their physical, spiritual, and mental health through professional wellness coaching and personal support.
OLLI's Turkey Trot Team was organized by OLLI member Patti Baughman. Patti is the leader of OLLI's Hiking Special Interest Group (SIG). This fall, Patti created an OLLI York Heritage Rail Trail (YHRT) Passport. The goal was for members of the Hiking SIG to walk the entire YHRT from John Rudy Park to the Maryland line, completing 50 miles!
OLLI not only provides informative, entertaining, and thought-provoking educational courses for members, it also provides social events and SIGs, which allow OLLI members to connect with each other outside of the classroom. With passionate volunteers like Patti, the bounds of what you can do with OLLI are endless!