OLLI at Penn State York offers a wide range of courses each year — no homework, no grades, no tests — solely for the love of learning! 
Fall 2022 Semester (September 5–November 21)
Registration is open for fall 2022.
Members: Registration is now available.Nonmembers: Registration opens on Monday, August 15, at noon. Not a member yet? Join Now
---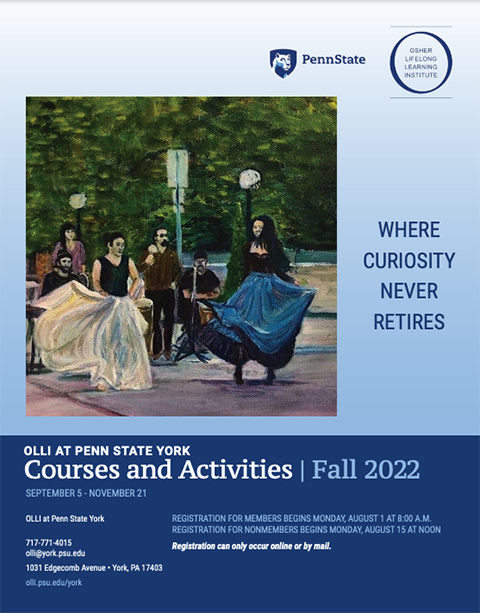 Printable Catalog: OLLI York Fall 2022 Course Catalog (PDF)
Register by Mail: Printable Course Registration Form (PDF)
You can mail the form as soon as you make your course selections. Forms will be kept in the order they are received and processed when registration opens.
More Information