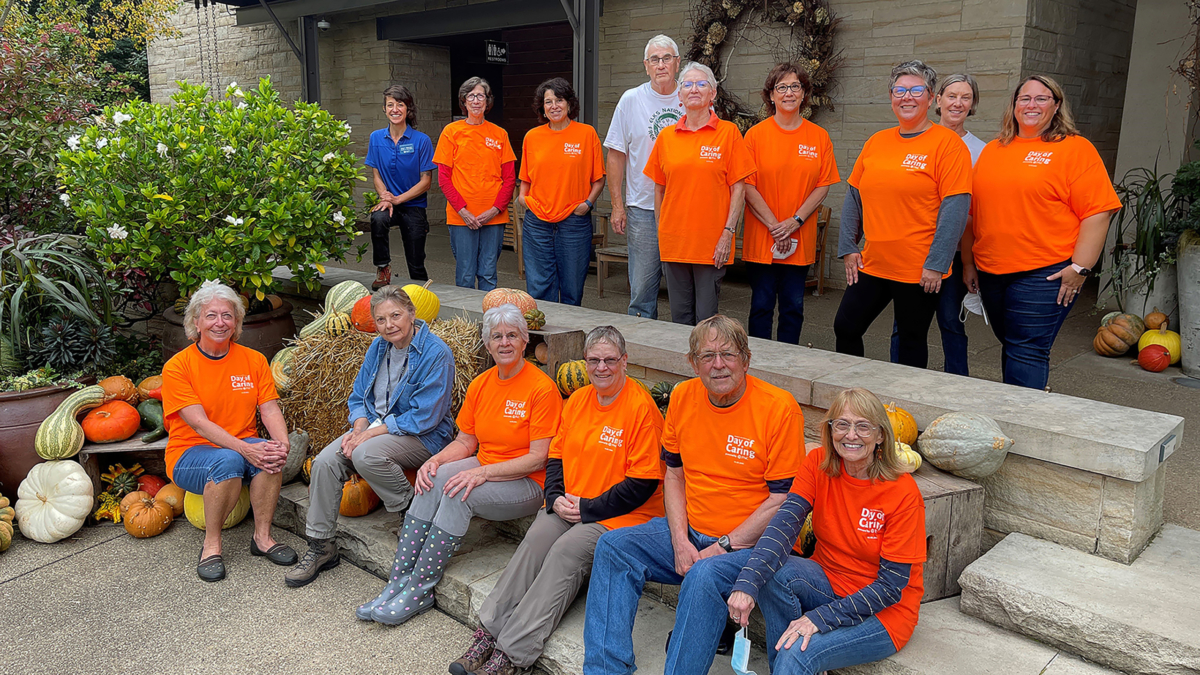 OLLI staff and volunteers were pleased to participate in the United Way's 28th Annual Day of Caring on Thursday, October 7.
United Way Day of Caring is a day when volunteers across Centre County join forces to assist nonprofit organizations with specific project needs. It is a day that puts the mantra LIVE UNITED into action!
OLLI's team accounted for 14 of more than 600 volunteers who generously donated their time in the spirit of volunteerism and enriched the lives of our community members.  
Our volunteers assisted Penn State Outreach partner The Arboretum at Penn State with preparations for their upcoming Pumpkin Festival. They spent the morning filling hundreds of tea lights, husking more than three garbage cans full of corn, carving pumpkins, and making sure there was enough string to construct all the corn-husk dolls the children of our community could make.
"What a great day! Not only was it a chance to meet folks and fellow students from OLLI, we got to lend a helping hand to the community in the wonderful setting of the Arboretum," said Beth Filipponi. "It doesn't get much better than that!"
It truly was a magnificent day with a lot of chatter, socialization, laughter, and an overall feeling of success. OLLI volunteers are truly amazing!
OLLI volunteers are essential to our mission of lifelong learning and bring a sense of community and shared commitment to our organization. Learn more about volunteering with OLLI.