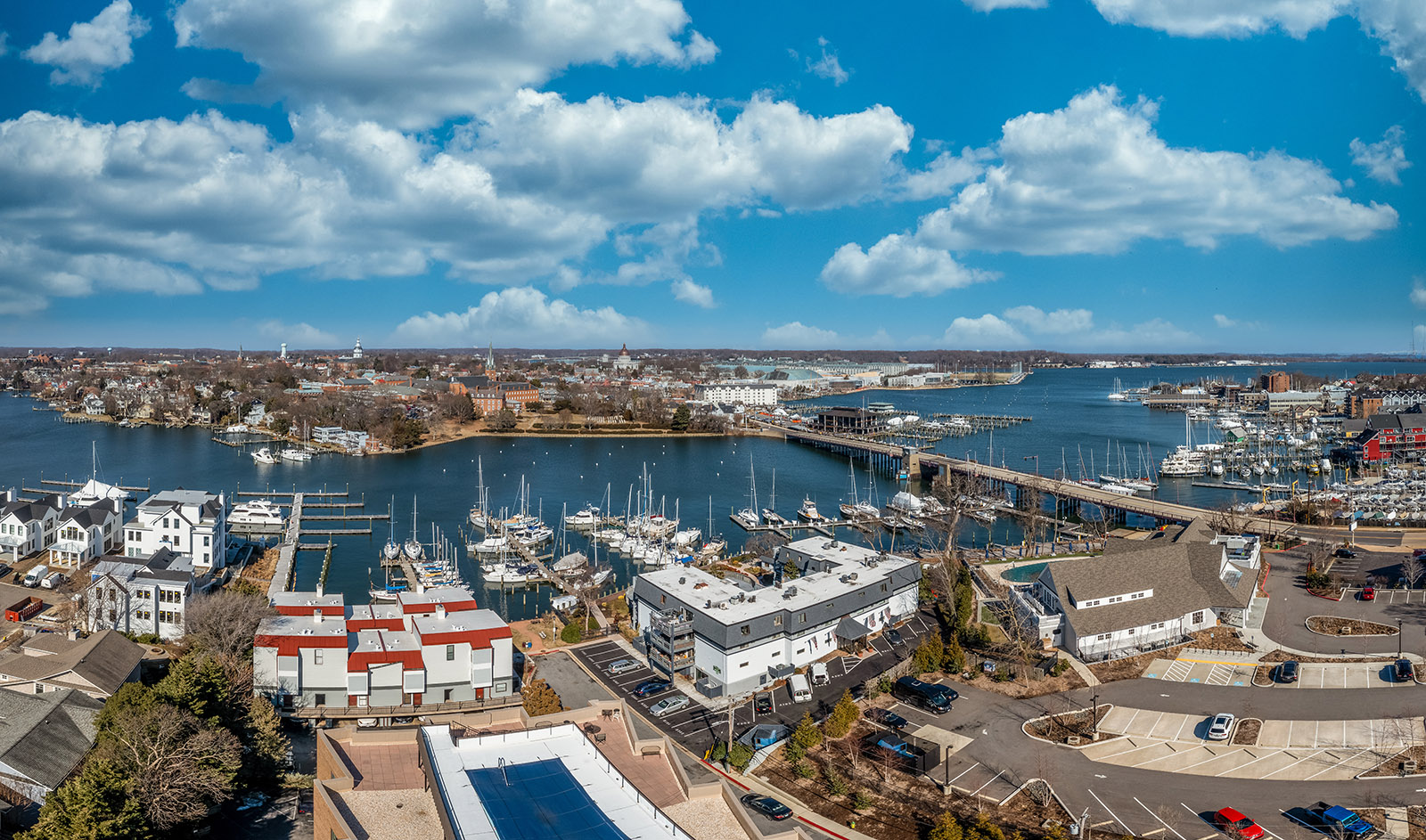 Date: April 2–3, 2024
Registration: Open
Registration deadline: March 18, 2024
Annapolis pulsates with energy. It's been around for more than 300 years and has been through colonial settlement, pirates, slavery, robber barons, political intrigues, and more. With more surviving 18th century buildings than any other city in the United States, visiting Annapolis is like stepping back in time to the days when the city was a colonial seaport. Annapolis was the first peacetime capital of the United States. Its historic district includes 18th century brick houses. Walk in any direction from the business district and you'll find beautifully maintained Victorian and 19th-century mansions, as well as colonial watermen's cottages.
Known as America's Sailing Capital, the city is located on the shores of the Chesapeake Bay and is a paradise for water lovers, famous for its crab cakes, lighthouses, and 500 miles of gorgeous shoreline.
Annapolis is a compact city with 7.2 square miles of land enhanced by 17 miles of spectacular waterfront along the Chesapeake Bay and its tributaries. With some time on our own, attendees will be given a detailed map and a list of suggested sites to visit and restaurants to enjoy. See the domed 1700s Maryland State House, the oldest state capitol still in use. Shops extend on side streets close to City Dock.
We will have a 90-minute walking tour of the waterfront grounds of the United States Naval Academy, which features beaux-arts architecture, monuments, and a naval history museum. As storied an institution as the Naval Academy is, the oldest college in town is St. John's College, founded in 1696 as King William's School.
Itinerary
Tuesday, April 2
6:30 a.m. — Leave Fullington Bus near the University Park airport.

Short comfort stop (time to be determined)
On-the-bus discussion by a historian

11:00 a.m. — Arrive in Annapolis, MD.
1:00–2:30 p.m. — 90-minute trolley tour

Includes a stop at an overlook that offers sweeping views of the Naval Academy
Other sights include the Annapolis City Dock, Colonial mansions, Maryland governor's residence, Maryland State House, WWII Memorial, St. John's College, and water views with many boats.

3:00–4:30 p.m. — 90-minute walking tour of the United States Naval Academy

Wander the yard's scenic walkways and visit all of the historical and monumental sites.
Enjoy a behind-the-scenes look at the life of a midshipman and the rich and tumultuous history of one of the greatest fighting forces on earth.
Note: Everyone must have a valid photo id and go through security.

4:45 p.m. — Check in to the Graduate Annapolis Hotel.

The hotel features a palette inspired by Chesapeake blue crabs, Naval Academy colors, and old-school madras plaid.
The Graduate is a short stroll to the U.S. Naval Academy, St. John's College, and the Chesapeake Bay, as well as all of the shops and restaurants in downtown Annapolis. 
Please note: There is currently a limited number of rooms available for this OLLI trip. We ask if you are interested and can commit, please register as soon as possible so we can work with the hotel to release additional rooms.

Evening — Exploration and dinner on your own

List of suggested restaurants will be provided.
Wednesday, April 3
Breakfast on your own and hotel check-out

Poindexter is the Graduate Annapolis' onsite restaurant that has breakfast hours starting at 6:00 a.m.
Other options are available near the hotel.

8:45 a.m. — Meet in hotel lobby. Walk together to Lawyer's Mall.
9:00–10:45 a.m. — 90-minute walking tour of Colonial Annapolis

Stroll through the charming streets of the historic district with your colonial-attired guide, who will share four centuries of Annapolis' unique history and culture, highlighting the 18th century.
Our guide will share with us Annapolis' history, including stories of the famous statesmen who built the magnificent structures.

11:00–5:30 p.m. — Free afternoon for lunch/dinner and choose-your-own adventures
6:00 p.m. — Depart Annapolis for State College.

Quick comfort stop at approximately 8:00 p.m.

10:00 p.m. — Expected arrival in State College, PA
A detailed map of Annapolis and an extensive list of recommended restaurants and sites of interest will be provided to all attendees prior to the trip. Maps will also be available during the bus ride to the destination.
Cost per person
Member pricing
$450, double occupancy
$510, single occupancy
Nonmember pricing
$490, double occupancy
$550, single occupancy
Included in cost: Bus transportation, hotel, three tours, and a historian discussion on the bus. 
Not included in cost: Meals or additional tours while on your own.