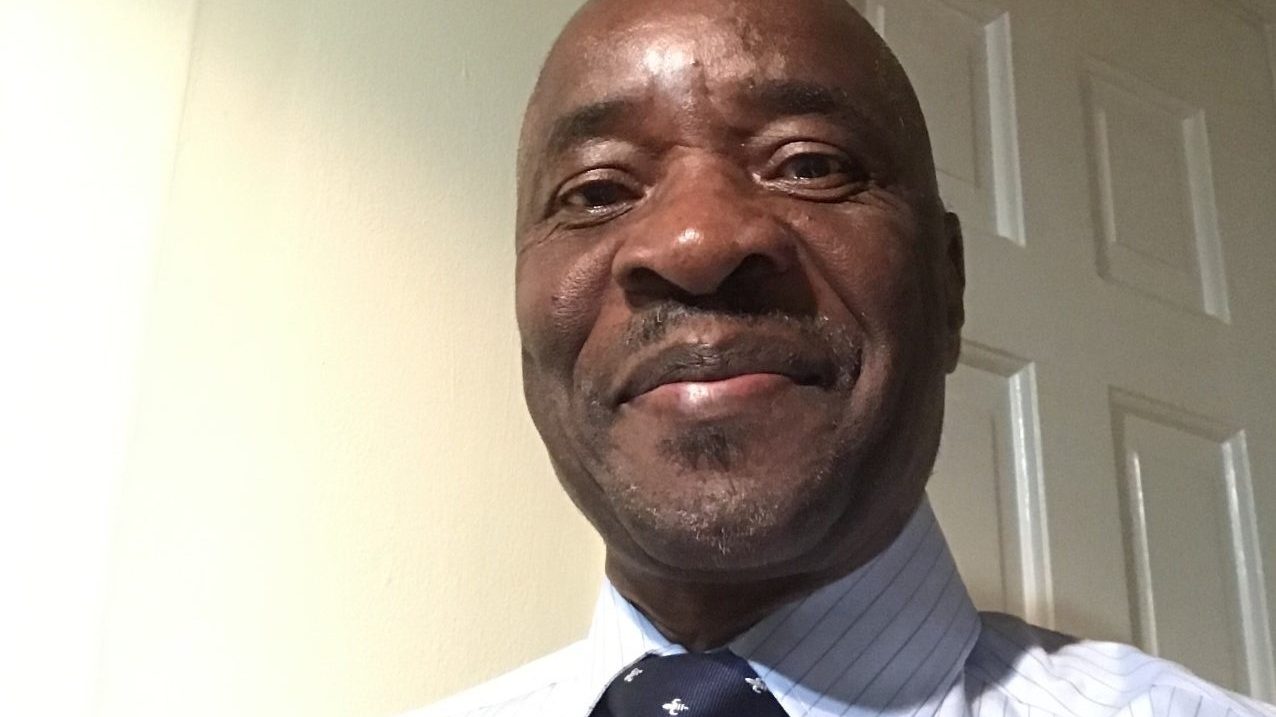 Fulgentius Lugemwa, associate professor of chemistry at Penn State York, was born and raised in Masaka, a small town in southwest Uganda, a country in northeast Africa. He attended four years of high school in the same town before enrolling in Makerere University in Kampala. Upon receiving his bachelor of science in science, followed with a diploma in education, he taught high school chemistry while pursuing his master of science in chemistry, also at Makerere University. 
Continuing to teach high school, he took a job as a government chemist before moving with his family to Kenya and then to Zimbabwe. In the mid 1980s, Fulgentius took note of bulletin board postings advertising doctoral programs in the U.S., took the Graduate Record Exam and the Test of English as a Foreign Language, submitted his admission application, and was accepted at the University of Maine, Orono. He arrived in the states in 1985 to do his course work, research, and assistantship in preparation for receiving his doctorate in chemistry.
He then attended the University of Alabama at Birmingham for a postdoctoral fellowship before taking his first position as an assistant professor of chemistry at Murray State University in western Kentucky, where he received tenure. For a brief time, he worked in industry as vice president for research and development while teaching at the University of Louisiana at Shreveport and before landing a job at Penn State York in 2008.
Fulgentius's love of teaching carries over into the local community. He has been involved with the after school program at Crispus Attucks for four years and has been an invited speaker both at Crispus Attucks and in the York Suburban Communities That Care Black History Month lecture series, teaching about sustainability.
Although he has heard many positive comments about OLLI, Fulgentius has not been able to take advantage of the course offerings. He is very excited to be teaching an OLLI course and sharing his knowledge of his country. In his class, Explore the Unique Culture and Traditions of Uganda, the Pearl of Africa, participants learn about Uganda and its people, its climate, and, perhaps most importantly, its politics. For 34 years, Uganda has been under a dictatorship with daily occurrences of torture and killing. That dictatorship is now being challenged and there will be much to talk about after the national elections on January 14. 
One thing that most people don't know about Fulgentius is that for the past 11 years, he has been politically involved in working to aid the people of Uganda, including researching sources of financial assistance. This is personal; Fulgentius has siblings and cousins still residing in Uganda and he hasn't been able to get home since 2014.
In his free time, Fulgentius enjoys photography and finds that with each new iteration of cell phones, the picture quality improves, providing instant access to quality memories. And there's always something to be photographing!
His parting wish to OLLI members is that when Uganda disposes of their dictatorship, he wants to take everybody to visit his country and put to use the information he will be sharing in his class.